Ask us any of your financial questions.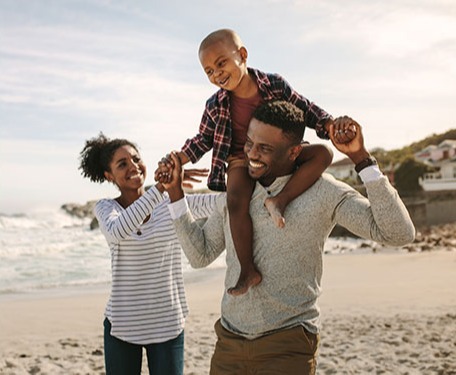 We are

stronger

when we work

together.
We understand times like these can be stressful and you may have a lot of questions about your finances. Whether you're looking for quick tips on how to build an emergency savings, you're wondering how certain loans work, or you don't even know where to start, we're here to help. Complete the form to ask our financial experts any questions you have.
Save the Date: Ask Me Anything: Borrowing
On Tuesday, June 16 at 11:00 AM, we are bringing our lending experts together for a panel discussion to answer questions you may have about how to handle debt, credit, and your credit score right now. Stay tuned for more information in the coming weeks.


Plus, don't forget to tune in to our upcoming virtual sessions:
Coaching Sessions
While our branch lobbies are limited right now, Archelle and I are available for free virtual coaching sessions. These sessions are available Monday-Friday from 10 AM - 12 PM and 1:15 PM to 4:30 PM in 30 or 45 minute appointments. We are available to discuss anything related to your finances. Even if you just need to vent or talk to someone, we are here for you. Sign up for a time that works best for you.
Financial Wellness Webinar Series
Last month we kicked off a financial wellness series for our partners and members. We started with

Budgeting in a Crisis

, showing you how to make the most of your money right now. We are continuing our series on Wednesday, May 20 at 11:00 AM. Our topic: 3 Proven Strategies to Save in a Crisis, where we will discuss how to keep your savings plans on track. The event is free, but registration is required. You can register for the session here, even if you can't make it. We will send a recording to everyone who registers.
Complete the form below to ask us any of your financial questions.
Federally insured by NCUA. Equal Housing Lender. Membership is open to anyone who lives, works, or attends school in one of the following counties: Baker, Brevard, Broward, Clay, Duval, Flagler, Indian River, Lake, Martin, Nassau, Orange, Palm Beach, Putnam, Seminole, St. Johns, St. Lucie, or Volusia. Membership is also open to any relative of an existing or eligible Community First Credit Union of Florida member. We also offer membership to Select Employer Groups, including all employees of Brooks Rehabilitation and Web.com. A $25 minimum deposit is required to open a new Community First checking account. New members must open a share account with a minimum $5 initial deposit (share account is required for membership).