Community First participates in Freed to Run, a capitol to coast marathon series benefitting Jacksonville Area Legal Aid
Community First was proud to participate in an amazing relay team event, Freed to Run, which covered 6 marathons (157 miles) in 6 days (December 2-7) with various teams covering the distance from the Florida Supreme Court in Tallahassee all the way to the Duval County Courthouse in Jacksonville. Five courageous Community First runners joined the cause and ran a single marathon on December 4. "Team Pedro" included our CEO, John Hirabayashi, as well as Eric Krall, John Keeley, Jennifer DiGregorio, and Dan DiGregorio. They ran from the Madison County Courthouse to the Suwannee County Clerk of the Circuit Court and joined Mike Freed, who ran all 6 marathons in 6 days to benefit Jacksonville Area Legal Aid.
Before starting the marathon, the team stopped at a "Busy Bee" rest stop, where teammate Eric Krall found a stray dog, shivering and scared. The team decided that they couldn't leave her behind and took her with them on their journey! They kept her warm on the bus and she got to watch the team run from courthouse to courthouse. Eric took her home, where his family gave her a bath and tried to reunite her with her owner. After discovering that the dog has no microchip, Eric's family decided to foster her until they find her a forever home. They aptly named her Madison, after the town where their marathon started.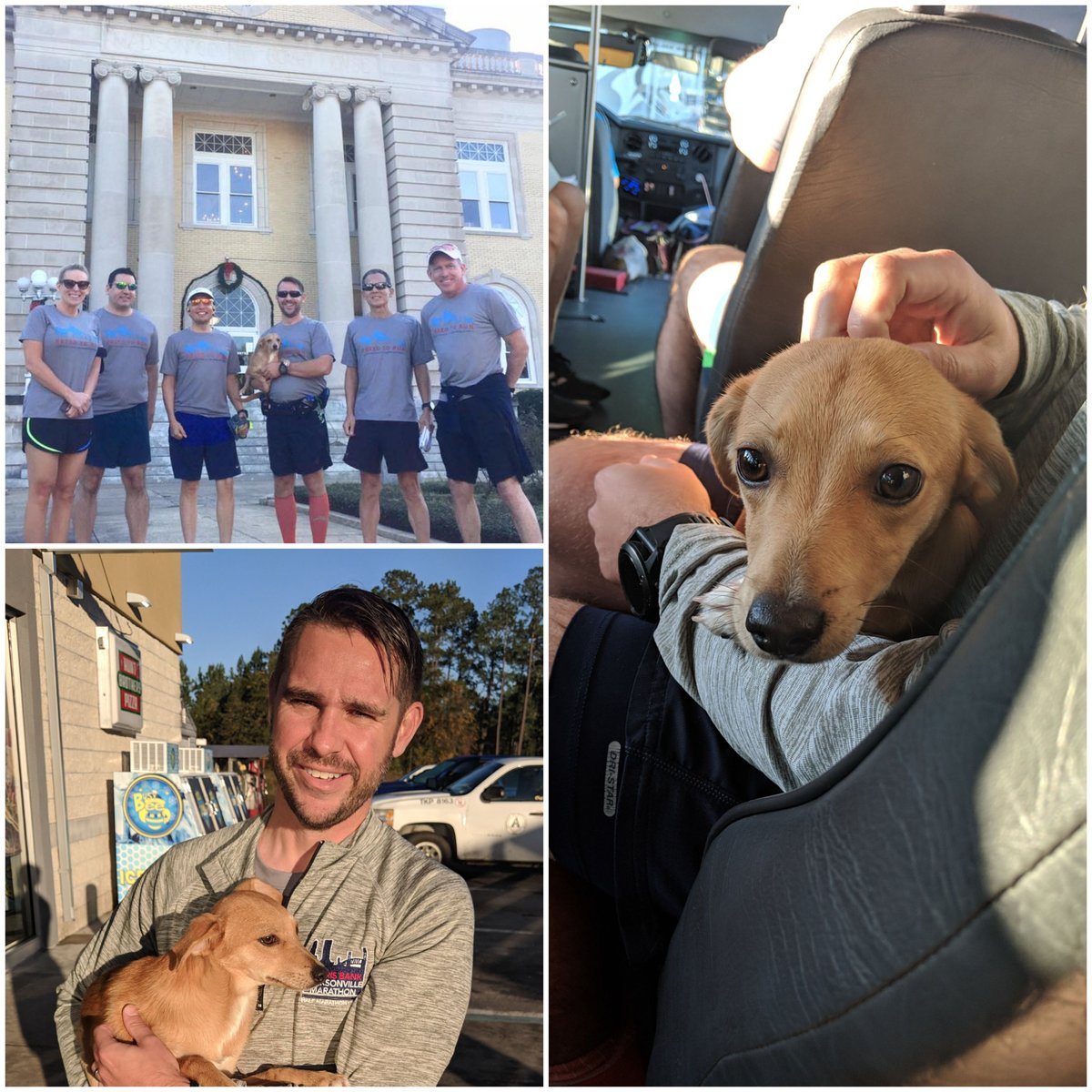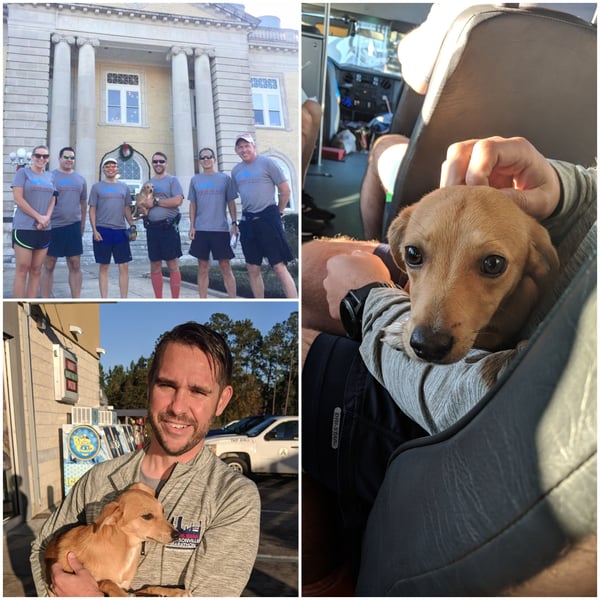 The goal of this event was to raise money for legal aid. All Freed to Run donations went to the JALA Endowment for the Northeast Florida Medical Legal Partnership (NFMLP), through which healthcare professionals and institutions collaborate with attorneys to produce better outcomes for children with medical conditions. The Community First Cares Foundation matched all Community First employee donations and the Baptist Health Jacksonville Foundation matched all donations by 125%.
Click on the link below to learn more about Freed to Run and the JALA endowment. ■




ZOOLights at the Jacksonville Zoo & Gardens | December 14 - January 5 | Closed Christmas Day
A TON of Holiday Fun! This holiday season, don't miss Jacksonville's luminous winter wonderland. ZOOLights is a fun and unique holiday experience for kids of all ages. Ticket options vary, with Total Experience Tickets including ZOOLights plus train rides, a 4D theater experience, and carousel rides. Celebrate ZOOLights with visits from Santa, local artists and performers, and children's activities. New this year: Nightly Holiday Productions! Each night there will be a special holiday show to get you and the family into the holiday spirit. Also, enjoy ZOOLIghts Theme Nights: dress up for family fun according that night's theme!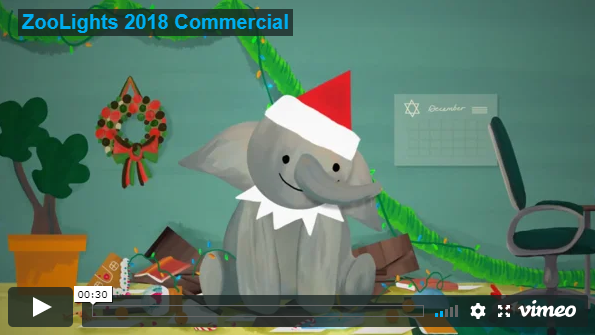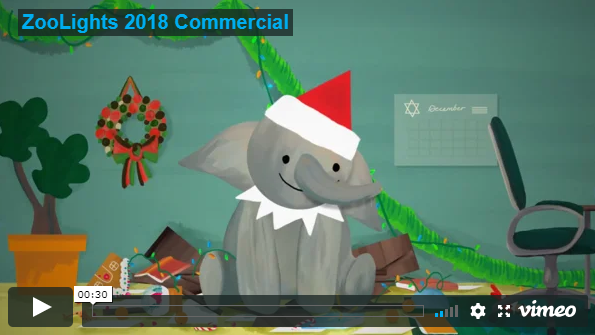 Learn more about ticket options by visiting the Jacksonville Zoo & Gardens website. ■

Jacksonville Icemen Games
Community First Credit Union and the Jacksonville Icemen would like to invite all Community First members, employees, friends, and family to take advantage of a special discounted offer all season long. Be sure to check out the link below for discounted tickets!

December moveUP Friday | December 14
Let's Get Digital!
Let's get digital! You're invited to attend a special moveUP Friday focused on helping you pay faster, smarter, and safer. With the holiday season upon us, we want to give you insider tips on paying for things the smart way and avoiding hassles while shopping. Stop by to let us guide you through easy ways to get digital and pay with confidence.
We'll walk you through how to enroll in a digital wallet, open a credit card for online purchases, sign up for fraud text alerts, download our mobile app, try our moveUP module for understanding mobile payments, and enjoy refreshments and special treats on us.
Our staff has the tools and resources to help you get what you want from your finances so you can live a happier life! Contact us today if you'd like to set up an appointment to discuss your financial situation with a Community First representative. ■


Card Freeze: Freeze any Community First debit cards that are lost or stolen
With our Debit Card Services feature, you can manage your Community First debit cards if any of them are misplaced, lost, or stolen. No need to worry – just sign into Community First Online Banking and Freeze or Capture any cards you have on file with us. Here's how:
Log in to Online Banking
In the Services tab, click Debit Card Services
Choose a card from the "Select a Card" drop-down menu
Select whether you need to Freeze or Capture your card from the "Select a Service" drop-down menu
Click the Submit button when you are finished
Enjoy using this great Online Banking feature! ■