Homebuyer's Toolkit!
Know before you owe!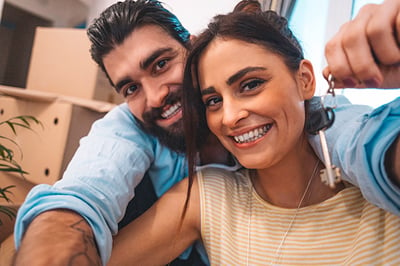 Buy with confidence.
With rates still at historic lows, now is the perfect time to start thinking about moving into a new home. We understand the home buying process can seem confusing and that a lot has changed over the years. That's why we created our helpful Home Buyers' Toolkit, so you can buy with confidence and a personal action plan.
Download our totally free Home Buyer Toolkit today and get ready to make your move in no time.
Learn valuable home buying tips
Understand what makes up a mortgage payment
Get a helpful check list needed to buy a home
Use our mortgage comparison guide
Build a personal homeownership plan
Get your Home Buyers' Toolkit!
Federally insured by NCUA. Membership is open to anyone who lives, works, or attends school in one of the following counties: Baker, Brevard, Broward, Clay, Duval, Flagler, Indian River, Lake, Martin, Nassau, Orange, Palm Beach, Putnam, Seminole, St. Johns, St. Lucie, or Volusia. Membership is also open to any relative of an existing or eligible Community First Credit Union of Florida member. We also offer membership to Select Employer Groups, including all employees of Brooks Rehabilitation, Miller Electric Company, and Web.com. An initial deposit of $5 to be held in your Community First share account is required for membership.
*No purchase necessary to receive toolkit.