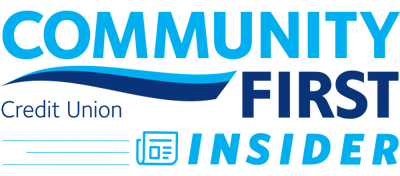 since 1935 | #LoveWhereYouBank
Volume 3 | Issue 9 | September 2020
Our Mission: Providing financial solutions for every stage of life.
State of the Credit Union
A letter from our CEO, John Hirabayashi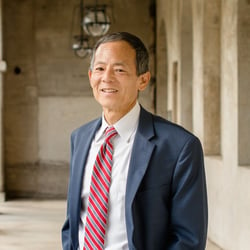 Dear Valued Member,
Fall is upon us and I'm sure you are all feeling the same way I am – how can it already be September?
Since March, we've all faced a myriad of tough decisions affecting our families, children and businesses. As schools have been going back to in-person and virtual learning these last few weeks, we know there has been tremendous stress as many people make decisions that impact children – both their health and their future. Back-to-School is often an emotional and exciting time for children and parents. As we face back-to-school in a pandemic, working together has become especially important.
As you probably know, Community First was originally founded by teachers and administrators in the basement of a high school in Downtown Jacksonville. While we've grown to serve the entire region and people of all industries and fields, we continue our dedication to teachers and education. For many years, back-to-school has been an exciting time for us as we helped teachers and students with supplies, support and resources. This year was no different, but in the pandemic we had to look at these partnerships and programs differently. Our team at the credit union and our foundation, Community First Cares, along with our partners, had to think creatively to make sure we were safely supporting teachers and students.
Here are some of the ways we are helping this year:
We partnered with First Coast News and United Way of Northeast Florida for the "Stuff the Bus" drive to make an impact across our entire region. For many years, we've supported the effort by collecting and distributing new school supplies. This year, we launched a virtual campaign to collect monetary donations used to purchase school supplies for teachers. We're proud to have raised $33,000 with the amazing support of our community. This fund will support 60,000 students in our region.
We recently partnered with the Jacksonville Public Education Fund (JPEF) to create classroom grants to support special curriculum enhancements. This is the largest program of its kind ever created by both our organizations. It will touch hundreds of Duval County students during the 2020-21 school year.
In July, we partnered with the Clay Chamber of Commerce to host a drive-through teacher supply drive with the Orange Park Mall and helped hundreds of teachers with in-classroom supplies.
We are funding year-long classroom project and innovation grants in Clay County and St. Johns County in partnership with the Clay County Public Education Foundation and the St. Johns County Education Foundation/INK! These partnerships create opportunities for teachers to continue to innovate while eliminating the barriers of funding.
In Nassau County, we are proud to help fund BrainPop, an online and distance learning software to be used throughout the county's public schools for the entire year.
Our partners at STEM2HUB have been hard at work refurbishing computers to provide to students and organizations all over the First Coast. These programs go beyond standard school supplies.
All these projects are crucially important to students and teachers in our community and we're proud to work with our partners to create innovative ways to continue to support educators.
Fall and Back-to-School represent a return to some things that are remarkably familiar to us – packing lunches, sending kids off to the bus or carefully helping them learn at home. We wish you and your families a successful and safe transition into the school year no matter if it is in-person or virtual. Community First is proud to be a supporting partner of teachers and educators across our entire community! ■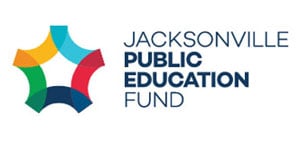 Classroom Grants for Duval County Teachers
The Jacksonville Public Education Fund and the Community First Cares Foundation have launched a new and expanded classroom grant program to provide $50,000 in grants to support critical work for students during a challenging new school year.
Teachers who work in Title I traditional and charter public schools in Duval County are eligible to apply for funds to support creative problem-solving projects that will create a warm, loving environment for students and drive student achievement during the COVID-19 pandemic.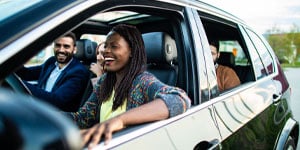 You're Invited to our Summer Car Sale Event
Join us Friday, September 18th - 20th for our Summer Car Sale Event!
We're partnering with multiple local dealerships to give you the best car buying experience you've ever had. Shop a large variety of new and used vehicles from 16 local dealerships and get no payments for 90 days with a Community First loan!
Plus, RSVP to let us know you're coming and be automatically entered to win $1,000!
Investing in Your Retirement
Most retirement advice is centered around early investing starting in your 20s, and if you're a late bloomer, starting in your 30s. But what if you're 40 and haven't started investing in your retirement? Is it too late?
It's not impossible to start saving for retirement at 40, and in fact, it's probably not as tricky or complicated as you might think. Read our blog for three steps you'll need to complete to make it happen.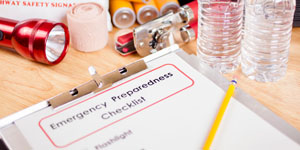 Hurricane Preparedness
Hurricane season is here, are you ready?
Check out our hurricane preparedness page for tips to be financially and physically ready, along with how to protect yourself from potential scammers.
Don't forget to download our "Be Money Ready for Hurricane Season" checklist to make sure you're covered.