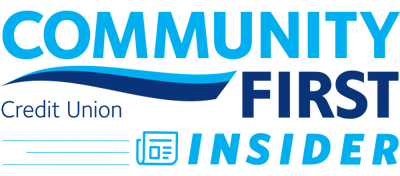 since 1935 | #LoveWhereYouBank
Volume 3 | Issue 10 | October 2020
Our Mission: Providing financial solutions for every stage of life.
State of the Credit Union
A letter from our CEO, John Hirabayashi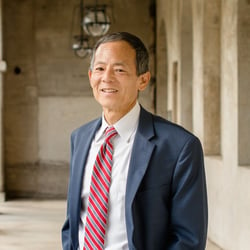 Dear Valued Member,
Fall is upon us and I'm sure you are all feeling the same way I am – how can it already be October?
October is Cybersecurity Awareness Month. Commemorated every October for the last 17 years, this month helps both consumers and organizations take action to protect themselves against fraud related to our online lives. Technology has advanced in 17 years – things move more quickly, fraud threats arise more frequently and our world is more connected than ever – protecting yourself against invisible threats is a crucial part of cybersecurity.
At Community First, we take an aggressive and active role in providing the highest grade of security in our online and mobile platforms. We take steps to protect your accounts and your personal data. And our cybersecurity team fights fraud and attacks every day. However, this is just part of the equation to help our members protect themselves.
One of the ways the pandemic has changed our lives is that our online and offline lives have become nearly indistinguishable. Our homes, social lives, economic prosperity, and the nation's security are impacted by the internet. Our homes are now functioning as temporary or permanent workplaces or even a substitute for the classrooms. We are connected now more than ever and nearly every device and technology we rely on is connected to the internet – which makes them all vulnerable to threats.
The Cybersecurity Awareness Month 2020 theme is "Do Your Part. #BeCyberSmart." The theme empowers individuals and organizations to own their role in protecting their part of cyberspace, with an emphasis on "If you connect it, protect it." If everyone does their part – implementing stronger security practices, raising community awareness, educating vulnerable audiences, or training employees – our interconnected world will be safer and more resilient for everyone.
Here are things you can do now to protect your Community First accounts:
Change your online passwords as well as your usernames often and use a strong password that you use only for your Community First accounts
Sign up for

Debit Card Fraud Alerts
Alert us immediately if you think you've been a victim of fraud
New technologies and attacks are conceived daily by those with an eye toward committing fraud. Therefore, we ask that you take this month to become aware of cybersecurity threats and learn what you can do to protect yourself and your loved ones. Cybersecurity Awareness Month, championed by the National Cybersecurity Alliance, offers tips and education. Here you can find numerous articles about online security, data and privacy, and even about how to keep your business safe from threats. The Alliance provides this information through its commitment to public education and awareness.
The team at Community First is focused on helping you with your financial and personal data security and October gives us the chance to underscore this commitment to you and your security. We hope you take some time this month to explore the resources available to you on the Stay Safe Online website. And as always, if you think you've been a victim of any kind of fraud related to your Community First accounts, contact us immediately. Thank you, and I wish you all a safe and wonderful fall. ■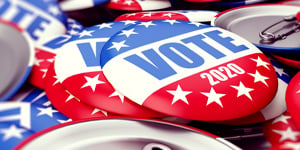 Don't forget to VOTE!
No matter your political affiliation, it's important to cast your vote.
With the 2020 election just around the corner, we've put together a few resources to help you find important voter and election information.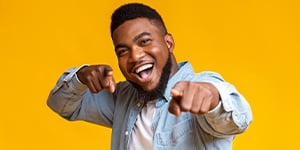 It's all about YOU!
2020 has been a challenging year for everyone. It has really made us think about what's truly important and how much we have to be thankful for.
At Community First, we're thankful for being able to serve YOU and we want to reward you for letting us do just that! Simply share with us what you're most thankful for and you'll be entered to win $2,020!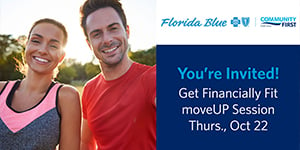 Get Financially Fit with Florida Blue
This moveUP session, Get Financially Fit: 5 Steps to Get on Track with Your Finances will have two separate sessions on Thursday, October 22.
In this workshop, hear from our money experts about how you can get financially fit and stay on track. You'll learn the basics when it comes to how to create a budget, saving on a budget, and beyond.
This exciting session shows you how to assess your financial situation, build a plan and goals, and execute that plan.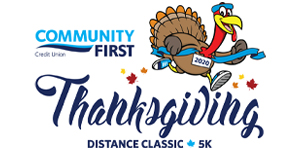 Thanksgiving Distance Classic
Pumpkin pie and a 5K! We wouldn't recommend it in that order, though.
Join us at our Community First Thanksgiving Distance Classic 5K on November 26th!
A portion of each entry will be given to the Mandarin Food Bank. You can even bring a canned good when you pick up your race packet!
Sign up by October 31st to get the discounted rate of $36.