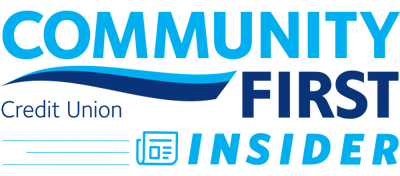 since 1935 | #LoveWhereYouBank
Volume 3 | Issue 11 | November 2020
Our Mission: Providing financial solutions for every stage of life.
State of the Credit Union
A letter from our CEO, John Hirabayashi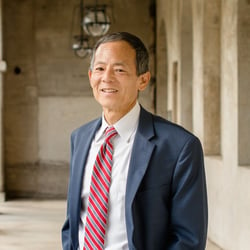 Dear Valued Member,
As we approach the holidays and reflect on the challenges and triumphs of this year, we also take time, especially this month, to reflect on all that makes us thankful. At Community First, our members top the list of things we're grateful for. As a member-focused financial institution, we translate this thankfulness into helping you every way we can during the entire year.
We exist to serve members and because we make decisions locally, your feedback, concerns, and requests are very important to us. With our underlying commitment to you, we strive to listen and move quickly to adapt our operations so that we can do a better job focusing on you and strengthening your financial well-being.
You told us you needed a little extra help this year. Thousands of members and their families were helped by the pandemic programs you helped us create. Businesses, employees, and homeowners are all stronger because of loans, the SBA's Paycheck Protection Program, loan deferrals, and mortgage forbearance. Thank you for taking the time to share your needs and concerns to help us do a better job creating the programs you needed during these challenging times.
You sought learning and understanding at a record level. You accessed and participated in more moveUP Financial Wellness Program sessions and tools to navigate uncertain times. Your needs created the spark that drove the creation of virtual "Ask Me Anything" and new Pop-Up Branches to help you connect where you are. We were uplifted to see teens and students participate in financial literacy and education programs at an unprecedented level.
You created change and evolution in banking services. With the challenges posed by COVID-19 we needed to adapt our service delivery and provide new ways of doing business. Based on the preferences you shared with us we expanded contact center hours, created a new Express Team for taking loan and membership applications, and created an online appointment program for in-branch visits. Responding to your desire for limited in-person contact, we enhanced our online and mobile banking systems and simplified our digital processes to make them more member friendly.
You and our community needed us more than ever. From back-to-school supplies for teachers and students across the region, to drive-thru and virtual events to keep you engaged, we worked together to meet the need. The annual Stuff-the-Bus program raised a record amount of donations and virtual graduation events helped celebrate our students in a new way.
2020 has presented opportunities to help us all think differently about how we do business and manage our lives. The challenges of this year have helped us make improvements to better serve you quickly, safely, and right where you are.
As we come together – or even just a little bit closer – for the upcoming holidays, we can reflect how far we've all come this year. Thank you for helping us serve you in the many ways only a community-focused credit union can. ■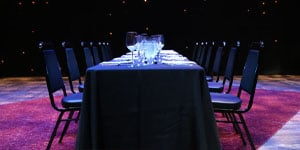 Win Dinner at the Florida Theatre
Throw the ultimate dinner party on the Florida Theatre stage!
Celebrate your birthday, anniversary, or other special occasion with dinner for 10 as you dine in a private setting in the historic Florida Theatre.
You will also receive one seat from the Theatre's Adopt-A-Seat program, which includes a beautiful brass commemorative plaque, engraved with your name or to honor a friend, relative, friend, or organization of your choice.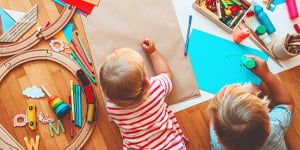 Free Kids Events
Throughout the month of November, discover all the family fun that Jacksonville has to offer at our city's top attractions! The best part? Kids under 12 get in FREE all month long!
Let your kids explore, learn something new and spend some quality family time, even when you are on a budget.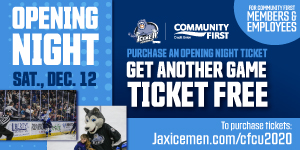 Hockey is Back!
The Jacksonville Icemen are back in action on Saturday, December 12th!
Which also means our buy one, get one free deal is back! Purchase a ticket for Opening Night 2020 below, and receive a future 2020-21 home game ticket for free!
Come enjoy some hockey fun and support your Icemen this season! Offer available to all Community First members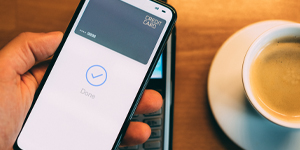 What is a Digital Wallet?
Digital wallets are secure, convenient digital storage apps that securely save payment information for easy use in transactions. Their name is literal, and it's helpful to think of them as digital versions of your wallet because that's exactly what they are. They can be on your phone, computer or other electronic device.
And in today's world, very convenient for touch-less transactions.