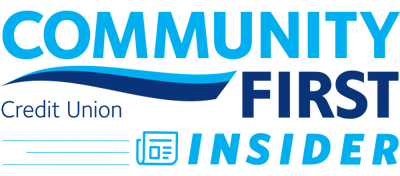 since 1935 | #LoveWhereYouBank
Volume 3 | Issue 12 | December 2020
Our Mission: Providing financial solutions for every stage of life.
State of the Credit Union
A letter from our CEO, John Hirabayashi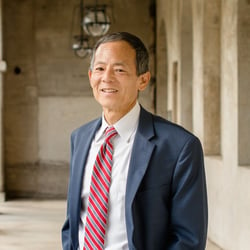 Dear Valued Member,
With the end of the year rapidly approaching I know we're all looking forward to our traditions and celebrations – however different they will be this year. We've all had to make major adjustments to how we work, play, and interact with our family and friends. And while 2020 has proven to be a challenging year, I believe we can all take a great deal of pride in how we've stepped up to meet these challenges with strength, resiliency and creativity.
This certainly holds true for the employees of Community First, and I wanted to take a moment to share my heartfelt appreciation for how they have pulled together this year to serve you while demonstrating the very best of our Core Values of Collaboration and Continuous Improvement. These Values form the essence of our workplace culture, and having a strong culture of helping one another and striving to improve everything we do played a critical role in making 2020 a success.
Early in the pandemic our IT team worked hard to deploy the needed technologies to enable over a third of our employees to work from home. Branch and headquarters associates closely collaborated to adapt our branches to provide the best possible service experience while being mindful of and adhering to COVID-19 safety protocols. Our Member Experience Center permanently extended service hours while increasing staffing levels to accommodate a 30% rise in call volume. Meanwhile, our digital services team collaborated intensively with our various departments to recraft processes and procedures to enable more members to conduct business virtually without requiring in-person visits. Employees from collections and the lending departments provided loan payment assistance to almost 6,000 members with cumulative loan balances of about $125 million.
While many of our local businesses also adapted in similar ways, I think what sets our team apart is how well they balanced addressing the pressing needs of our members while never losing sight of the goal to create an even better service experience in 2020. With rapid change being a constant in 2020, they learned how to become more agile by using small empowered teams, typically five people or fewer, to complete projects more quickly, with higher quality while building valuable skills and creating the capacity to do even more.
This year over a third of our 350 talented associates have served on a project team, lending their expertise and passion for improving the member experience. Projects accomplished included upgrading the look and feel of online and mobile banking, expanding the suite of treasury management services for businesses, launching the Paycheck Protection Program, and improving the onboarding process for new members. But the work to serve you better didn't end there. As I write, project teams are hard at work preparing to launch additional improvements in 2021 that include a new and improved card rewards program, rolling out a new fleet of technologically advanced ATMs, expanding the features of mobile and online banking, and introducing a new service that will enable you to interact with our employees via chat, text messaging, or video conferencing – whichever is most convenient for you.
So as I reflect upon the challenges and successes of 2020, I hope you feel as I do that we've leaned into our Core Values and grown stronger in the face of adversity. I'd like to express my appreciation to our members for your participation, loyalty and patience as we navigated the challenges this year and extend a profound "Thank You" to our employees for collaborating to meet the challenges of today while building the foundation to serve you even better next year. I wish everyone a joyous holiday season and much happiness and success in 2021. ■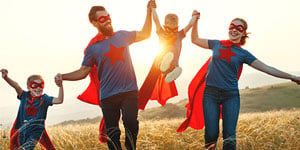 Celebrate Local Heroes
Not all superheroes wear capes. There are many people in our community that act heroically every day. Let's celebrate their actions and return the favor by nominating them.
You can nominate a friend, family member, colleague, nurse, teacher, first responder, or even a neighbor who is using their time to help those in need.
Click below to tell their story and they will be entered to win $1,500!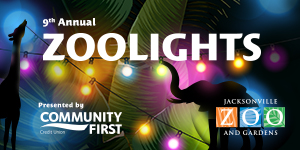 Zoolights
The 9th annual ZOOLights will take guests on a magical journey of the artistry of lights, sound, and nature itself. During this nightly event, the animals settle down for their long winter's nap, while the lights take center stage.
ZOOLights will immerse guests in a joyous multimedia light and musical experience. The season will come alive through different zones combined with twinkling replicas of zoo animals, strolling performers, carolers, hot chocolate, s'mores, and ever-warming adult beverages.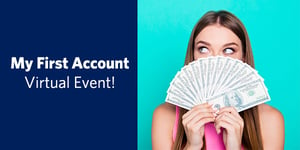 My First Account Virtual Event
Join us on December 12 for our 'My First Account' virtual event. During this event students (13-17 years old), will get an exclusive look at managing their Community First checking and savings account, develop smart money habits, and get tips on budgeting and saving! Plus, three lucky winners will receive a special prize at the end of the workshop.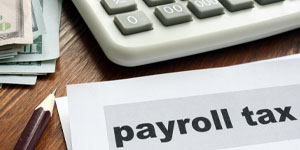 Payroll Tax Deferral
In early August, the White House released a memorandum as part of COVID-19 disaster relief efforts.
This memo, officially titled "Deferral under Notice 2020-65" stated that employers could defer Social Security tax payments for their employees.
Read our break down for what this means for you.