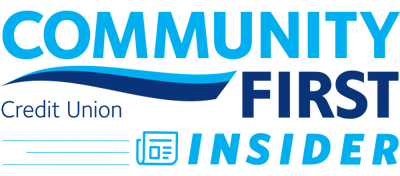 since 1935 | #justbeyourself
Volume 4 | Issue 2 | February 2021
Our Mission: Providing financial solutions for every stage of life.
State of the Credit Union
A letter from our CEO, John Hirabayashi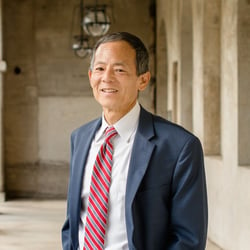 We are excited to let you know that we are launching a new chapter in how we communicate with and serve our members and our community. Starting this week you will be seeing our new tagline "just be yourself" added to our logo in our advertising, website, mobile banking, and other materials. But this tagline is much more than just a slogan – it is our promise to you and we are putting it into action in everything we do.
You may wonder what we really mean when we say "just be yourself"? It means that we are looking for people who value authenticity and transparency, those who want to be heard and are turned off by pretentious banking institutions. We want people to be comfortable with who they are, not having to pretend they're something they're not. We want people to feel free, safe, and confident in their decisions. We genuinely want people to be successful.
When we started this journey more than a year ago, we studied our market and took a hard look at our internal operations to determine how we can better connect with our members and the community. We found there's a big gap between what you want and what you're getting so we set out to change that. Our culture helps everyone collaborate to make continuous improvement a reality. We honor our differences in ways that create an outstanding member experience.
Our approach is new and fresh but builds on the foundation we've created over the last 85 years. Our commitment is focused on real people…our members who are tired of being talked at and want to be listened to and understood. We'd all like to just be ourselves.
I hope you feel like I do…that this all fits us perfectly. That it reinforces who we are and how we operate. The brand is our core values in action to help our members and the community every day.
We're excited about the future! Thank you for being the most important part of Community First. ■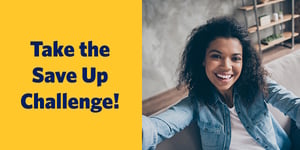 Save Up Challenge
Start the New Year off right by taking the Save Up Challenge and potentially win an extra $2,000 cash!
Now's your chance to find more ways to save and win big!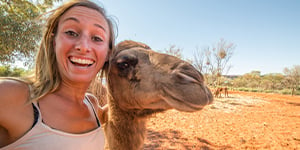 Share a Selfie
To kick off the celebration, we'll be giving away special prizes over the next few months.
This month we're giving away $100 Visa Gift and a Family 4-Pack of Jacksonville Zoo tickets. Simply share a selfie with your favorite animal for your chance to win. Full entry details below!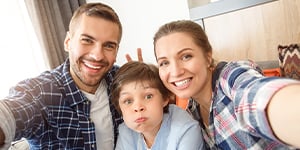 87th Annual Meeting Invite
You're invited! Our Board of Directors and leadership team will highlight and discuss the successes and accomplishments of 2020.
As a member, you are a cooperative owner of the credit union. This is your chance to hear about the credit union's growth and improvements to serve your daily and lifelong financial needs, as well as our efforts to build a stronger community.
Join us for our virtual annual meeting on March 4, 2021 at 5:00 p.m.
Raymond A. Vinson Scholarship
Before his death in 1992, Raymond A. Vinson was a nationally recognized credit union pioneer. Vinson's legacy of dedication, compassion, and commitment to the credit union movement will forever touch lives.
To honor Raymond A. Vinson, Community First annually awards $7,500 in scholarships which is $1,500 annually per student to five college freshman. The scholarship can be renewed by the student for up to four years giving the student a total award of $6,000.
Did we recently help save you money? Did our Mortgage Champions help you finance your dream home? Did you get a sweet new ride with one of our auto loans? We'd love to hear YOUR stories. Share your feedback and get featured on our social media pages ■