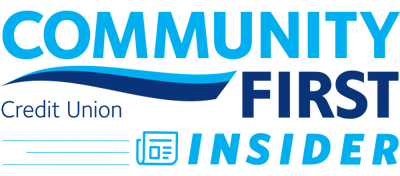 since 1935 | #justbeyourself
Volume 4 | Issue 3 | March 2021
Our Mission: Providing financial solutions for every stage of life.
State of the Credit Union
A letter from our CEO, John Hirabayashi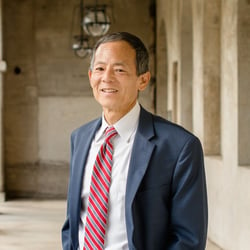 Dear Valued Member,
Yesterday, in a virtual setting, we held our eighty-seventh annual meeting. The meeting and the 2020 Annual Report serve as our review of the year's successes and is an opportunity for us to reflect on what we've learned over the past year and how to use these learnings to build a stronger future.
As I mentioned in my letter last month, our recently launched new tagline "Just Be Yourself" builds on the foundation we've created over the last 85 years. It's much more than just a slogan – it's our commitment to you and our team is putting it into action. "Just Be Yourself" means we value authenticity and transparency. It means we will meet you where you are, wherever you are in your financial journey. We're here to support you. And we're committed to helping our members feel free, safe, and confident in their financial decisions.
2020 was a challenging year for us, but the Covid-19 pandemic taught us many lessons. We collaborated better than ever. We adapted and reshaped our operations to improve how we do business in the future. We embraced technology and worked together to overcome challenges, we created solutions needed to succeed in this new world.
Despite the difficulties of 2020, we are immensely proud of the progress we made.
Here are some of the highlights:
In 2020, Community First's total shares and deposits increased almost $300 million, an annual growth rate of 20%. This compares to 6% growth in 2019 and it's the fastest growth we've seen since 2006.

During 2020, employees funded $525 million in loans for members, increasing loan balances to $1.4 billion, a growth rate of 5%. This includes a 50% increase in loans to local businesses, setting a company record.

Total membership increased to over 150,000 with assets topping $2.0 billion.
We are proud to be an important part of our members' financial lives. We look forward to a brighter future together as we build off the momentum from 2020 and strive to achieve even more in 2021. ■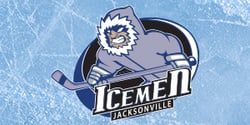 Share a Selfie
To continue the celebration, next up we're giving away $100 Visa Gift and a special 4-Pack of Jacksonville Icemen tickets.
Simply share a selfie celebrating your favorite sports team for your chance to win.
2020 Annual Report
We released our 2020 annual financial report at the 87th annual meeting held virtually Thursday, March 4.
The annual report shows strong deposit, membership, and loan growth despite the economic impacts due to the pandemic. Overall, the credit union grew at the fastest rate since 2005.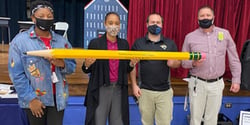 School of the Month
Duval County Public Schools and Community First Credit Union are working together to recognize our outstanding schools!
This is YOUR opportunity to share with our community all of the wonderful things happening at your school.
Did we recently help save you money? Did our Mortgage Champions help you finance your dream home? Did you get a sweet new ride with one of our auto loans? We'd love to hear YOUR stories. Share your feedback and get featured on our social media pages ■