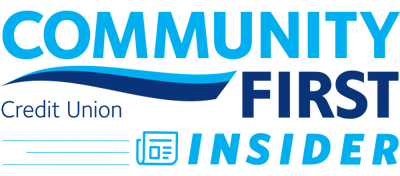 since 1935 | #justbeyourself
Volume 4 | Issue 4 | April 2021
Our Mission: Providing financial solutions for every stage of life.
State of the Credit Union
A letter from our CEO, John Hirabayashi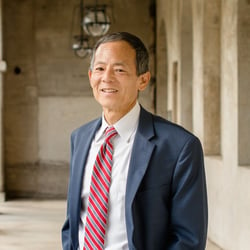 Dear Valued Member,
There's a budding optimism in the air these days, and it's more than just the onset of spring. After enduring the darkest days of the coronavirus pandemic and economic uncertainty, we're finally seeing a path to better times if we continue our vigilance and follow recommended health practices.
The vaccine rollout is accelerating, COVID-19 cases are declining locally, and the latest round of pandemic relief funding is being distributed to help struggling individuals and small businesses regain their footing. Although the lingering effects of the pandemic are likely to be with us for some time, the signs of economic recovery are encouraging, especially here in North Florida. The unemployment rate has dipped below 5 percent, and the housing market is exceptionally strong.
The Community First team is privileged to continue supporting our members as we climb back toward economic prosperity. Over the past year, we have worked closely with members experiencing financial hardships to defer loan payments and provide access to mortgage forbearance programs, and last month we distributed $82.5 million in federal stimulus payments. We're also assisting businesses with the second round of Paycheck Protection Program funding that is part of the latest recovery package.
I'm sure many of you are wondering how to take advantage of these positive trends. Without question, this is the perfect time to take stock of your financial situation and evaluate your options. For example, you may be able to benefit from historically low mortgage rates and increasing property values to refinance your loan and lower your monthly payment, which can free up cash to pay off high-interest debt or invest in the future. You might also be considering a home expansion or remodeling — something that many of us have thought about while spending so much time at home during the past year. Generating cash by refinancing your home can be an affordable way to enhance your enjoyment of your home while increasing its value.
Here at Community First, we're also looking ahead. One change that's impacting how we deliver services is a decrease in foot traffic at our locations. Online and mobile banking have soared, and telephone calls have increased as well. This trend will moderate as the pandemic eases, but there's no doubt that the incremental shift from in-person to electronic banking will be a permanent part of how we do business.
To stay ahead of the growing interest in remote service options, we're increasing our investment in people and technology that will provide you with improved access and convenience. This month alone we're piloting three new features:
A live-chat option on our website that enables you to have an online conversation with a member service representative about any banking need;
A telephone appointment-scheduling tool that ensures a local member service representative will be available when you call; and
Pre-approved loans that are offered and can be redeemed through our online and mobile banking platforms, taking much of the time, trouble and paperwork out of the usual application and approval process. The loan offers can also be redeemed by visiting a local branch.
All around us, we are seeing signs that life is resuming its familiar rhythms. At the same time, we are aware that the challenges of the past year are creating a new normal for Community First and our members. We are adopting new approaches — and staying alert to new opportunities. Most of all, we are focused on listening to your needs, helping you navigate the remaining challenges of the pandemic, and delivering the best, most-convenient banking experience possible. ■
My First Account Virtual Event
Join us Saturday, April 10 for our 'My First Account' virtual event!
During this virtual event, students (13-17 years old), will get an exclusive look at managing their Community First checking and savings account, develop smart money habits, and get tips on budgeting and saving!
Plus, everyone who attends will receive a $10 Amazon.com gift card!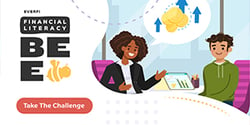 You Could Win a $10,000 College Scholarship
The EVERFI Financial Literacy Bee provides an opportunity for students to have some fun and learn critical financial concepts. Plus, you could win up to a $10,000 college scholarship for participating!
Students will explore interactive lessons to help better understand how to save, set financial goals, budget, and invest in their future.
After completing the courses, they will have the opportunity to submit a short essay to be eligible to win a college scholarship!
Avoid Tax Theft Scams
It's tax season, and we all want the same thing: a big refund check!
However, there are tax scammers out there trying to get your money.
Here's what you need to know to protect yourself and your money.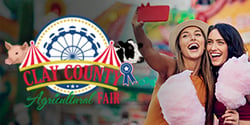 Clay County Fair
Since 1987 the Clay County Agricultural Fair has provided Clay County and Northeast Florida with an event that's both fun and educational in a family atmosphere.
In fact, the Fair vision says it all "A Family A*Fair"
Did we recently help save you money? Did our Mortgage Champions help you finance your dream home? Did you get a sweet new ride with one of our auto loans? We'd love to hear YOUR stories. Share your feedback and get featured on our social media pages ■