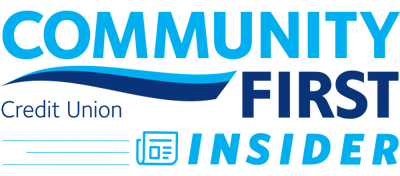 since 1935 | #justbeyourself
Volume 4 | Issue 5 | May 2021
Our Mission: Providing financial solutions for every stage of life.
State of the Credit Union
A letter from our CEO, John Hirabayashi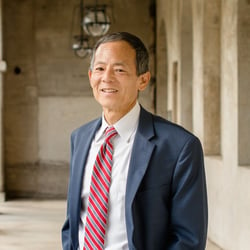 Dear Valued Member,
As we continue our cautious emergence from the coronavirus pandemic, the Community First team is reminded of Mahatma Gandhi's observation that "adversity is the mother of progress." Although we cannot discount the personal and financial struggles experienced by many of our members over the past year, we can resolve to embrace the opportunities created by adversity to continue improving our services.
All of us can cite many examples, across all aspects of our lives, of increased virtual options for conducting business and interacting with colleagues, friends and family. Rather than fading away as pandemic restrictions ease, the best of these virtual tools will become a lasting part of our lives. Here at Community First, we have tried not only to offer convenient and easy-to-use online options, but also to prepare for a future that optimizes the balance between digital and human interaction.
One example of what this means is the new online banking chat feature that we launched in April. The service offers the convenience of quickly initiating an online conversation with a member service representative while giving you the option to convert to a voice call or video session if your question becomes complex. So far, more than 1,500 members have used the chat feature, which eliminates the wait involved when sending a secured message through online banking or our mobile app. Secure messaging is still available, but we have seen a 13 percent reduction in the number of messages sent, indicating how quickly members are embracing the real-time chat option.
Another example is our plan to introduce video conferencing with a member service representative at your local branch. This will provide you with the same level of personalized service you would enjoy when visiting a branch without having to leave your home or business. The video feature builds on another recently launched service that enables you to schedule in-person or phone appointments with branch member service representatives.
We're also making it easier for our members to access personalized products and services without spending a lot of time on the phone or at one of our offices. In mid-April we introduced pre-approved offers for auto loans, credit cards, and signature loans that members can quickly and easily redeem online or in-person.
Improving existing technology is yet another way that we're making your banking experience more convenient. In the first week of May, we will complete a major upgrade of our ATMs by replacing 2003-vintage devices with new machines that feature enhanced security, personalization options, and the ability to withdraw money using a mobile device.
In addition, we're upgrading our debit card processing as well as credit and rewards program. You will be able to make contactless debit card payments — known as "tap and pay" — and manage your debit card using a separate mobile app that allows you to view and redeem reward points; view statements and account activity; and place a notification on your card account that lets us know when you'll be traveling and using your card in places you don't normally frequent.
Meeting your needs more conveniently and continuously enhancing our services have always been essential to our mission at Community First. The challenges of the past year have reinforced that commitment by accelerating our adoption — and your embrace — of online tools and convenience upgrades. Together, we have discovered opportunity in adversity, and we are grateful that you have chosen to join Community First as we evolve to serve you better. ■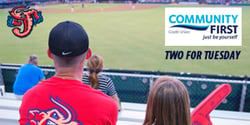 Two For Tuesdays
Play ball! The Jumbo Shrimp are back, and so is our Two for Tuesday's deal for members!
Tickets are 2-for-1 at the box office for Community First Credit Union members using their CFCU credit or debit card.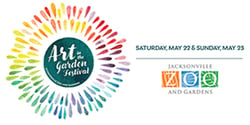 Art in the Garden
Celebrate creativity in all its forms during the Art in the Garden Festival at Jacksonville Zoo and Gardens presented by Community First.
This vibrant, 2-day event is your chance to experience intriguing art, curated music, demonstration classes, and extraordinary living pictures all within our lush gardens.
Peer-to-Peer Payments
From paying a friend back for coffee, splitting a restaurant bill, or sending your roommates your share of the utility bills, peer-to-peer payment (P2P) apps have made paying for things a breeze.
The question is: do faster payments mean faster fraud?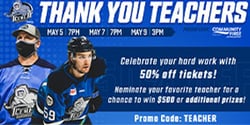 Thank You Teachers
The Jacksonville Icemen and Community First want to say "Thank You!" by offering 50% off Icemen tickets during Teacher Appreciation Week 2021!
You can also nominate your favorite teacher for a chance for them to win $500 or additional prizes!
Did we recently help save you money? Did our Mortgage Champions help you finance your dream home? Did you get a sweet new ride with one of our auto loans? We'd love to hear YOUR stories. Share your feedback and get featured on our social media pages ■