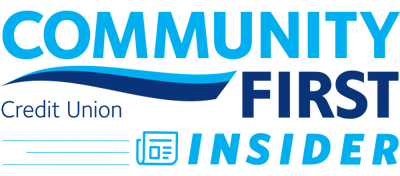 since 1935 | #justbeyourself
Volume 4 | Issue 7 | July 2021
Our Mission: Providing financial solutions for every stage of life.
State of the Credit Union
A letter from our CEO, John Hirabayashi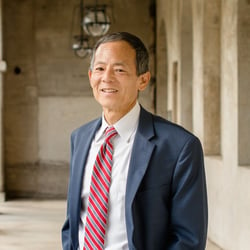 Dear Valued Member,
You may have heard the exciting news that Community First Credit Union was named Credit Union of the Year for 2020 by the League of Southeastern Credit Unions and Affiliates. Receiving the award was exciting not because we enjoy the spotlight, but rather because of what the honor says about our commitment to our members and the way we do business.
Being named Credit Union of the Year reflects the confidence you had in us throughout 2020, when we eclipsed the 150,000-member mark and surpassed $2 billion in assets for the first time in our history — all while navigating the challenges of a pandemic.
For me, these accomplishments evoke a mixture of humility and pride — humility that you continue to choose Community First for your financial services needs, and pride in the Community First team that is the heart and soul of our member-focused service philosophy.
Whether you're a new member or have been with us for years, you know that we care about members like they are family. We're committed to helping you find ways to achieve your financial objectives, whether they include buying a home, building your retirement nest egg, growing a business or simply enjoying convenient, flexible options for your daily banking needs.
We also consider it part of our responsibility to provide insights and guidance for our members on financial trends. Last month, for example, I wrote about the super-charged housing market. This month, I'd like to explore a topic that is generating interest and questions among a growing number of members — cryptocurrencies.
It's not surprising that something with "crypto" in its name would be, well, cryptic, but when it comes to investing your money, the more you know, the better. The crypto part of the name is actually a reference to a decentralized digital technology called "blockchain" that encrypts and protects information so it can be passed securely through cyberspace without being altered or stolen.
The "currency" part is a bit of a misnomer, however. Historically, currencies have been backed by tangible assets or assurances, whether the gold standard in the old days or, in the modern financial system, the full faith and credit of a national government that can take action to protect the value of its currency.
The values of cryptocurrencies, on the other hand, are based only on investor sentiment. Their value derives from what people are willing to pay to own them. And while you can use them in a limited way to pay for goods and services, they tend to behave more like an investment — and a highly volatile investment at that. For example, during 2021 the value of one Bitcoin, the most widely recognized crypto, fluctuated from a low of $29,333 to an all-time high of $64,829. As I write, a Bitcoin token was worth about $32,000.
What drives such huge swings? A positive or negative comment from a high-profile source, such as Elon Musk or Warren Buffett, can send one or more of the currencies into a deep dive of panic selling or a steep spike of exuberant buying. The trigger could also be news about proposed government regulation of cryptocurrencies to prevent them from being havens for money laundering or transferring extortion payments to ransomware criminals. Or, on the positive side, it could be acceptance of cryptos for payment by a new retailer.
The arguments in favor of owning cryptocurrencies center around the belief that cryptos represent the future of currencies, that they remove central banks from the currency management, and that blockchain technology makes the tokens themselves highly difficult to break open and steal.
Nevertheless, until cryptocurrencies are as widely accepted as traditional currencies in the marketplace, they remain primarily a bet on whether their value will go up or down. Whether you choose to make that bet should be evaluated in light of your personal financial needs and preferences. Cryptos' volatility makes them a poor choice for someone with a low risk tolerance, for example, and they do not generate income through interest or dividends.
Plus, crypto transaction costs tend to be high. Through personal research, I found that using the Coinbase app for sending and receiving cryptos to purchase $300 of Bitcoin would incur a transaction fee of $11.51, or 3.8 percent.
So, is cryptocurrency investing for you? It's certainly tempting, given the stories we hear about people making big money on Bitcoin or one of the many other cryptos now available. But keep in mind that people who tell you about their wins will rarely if ever tell you about their losses.
When evaluating any investment, it's best to perform careful research and base your decision on logic, not hype. For someone with a long time horizon, a high risk tolerance and some extra cash, a measured experiment with cryptos isn't likely to severely compromise their financial future. But from our perspective at Community First, the best approach is one that starts with caution and education.
If you have questions about cryptocurrencies, our financial advisors can help you understand their pros and cons and put them in the context of your personal financial goals. Looking out for your best interests is our foremost objective — and the primary reason we were recognized by our peers as Credit Union of the Year. ■
Credit Union of the Year
Community First Credit Union has been recognized as "Credit Union of the Year" for 2020 by the League of Southeastern Credit Unions and Affiliates (LSCU).
This recognition is a first in the credit union's 87-year history.
Our members and staff deserve the recognition for achieving this honor. You are the heart of our credit union community that we've built together.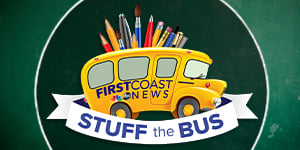 Stuff the Bus
Community First Credit Union, United Way of Northeast Florida and First Coast News are joining forces to once again Stuff the Bus, an annual initiative supporting classrooms, teachers and students in need.
Donations will benefit United Way's Full Service Schools initiative and help hundreds of teachers and more than 57,000 students in over 80 Duval County public schools.
To donate, visit one of our branches or simply text CLASSROOMS to 30306.
Small Business Spotlight
Here at Community First we know small and local businesses are what make our community wonderful. Join us as we visit some of our member's businesses to tell their story.
Want your business to be featured in our next video? Send us an email to
social@c1cufl.org
with your contact and business information.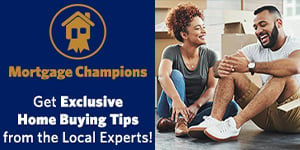 Ask an Expert : Home Buying and Refinancing Event
Have questions about buying or refinancing a home? We've got you covered! We invite you to join us for an exclusive evening with your local experts on Thursday, July 8th at 6 pm.
During this casual event, you can stop in and speak with local home buying experts!
Did we recently help save you money? Did our Mortgage Champions help you finance your dream home? Did you get a sweet new ride with one of our auto loans? We'd love to hear YOUR stories. Share your feedback and get featured on our social media pages ■
*Up to 100% financing of purchase price at or below $250,000. Maximum loan amount is $250,000. Closing costs are paid by the borrower. No Private Mortgage Insurance required. Other exclusions and restrictions apply. All mortgage loans subject to credit approval.