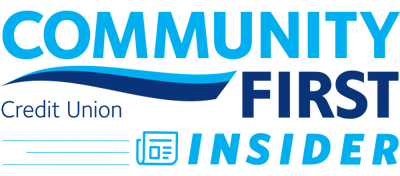 since 1935 | #justbeyourself
Volume 4 | Issue 8 | August 2021
Our Mission: Providing financial solutions for every stage of life.
State of the Credit Union
A letter from our CEO, John Hirabayashi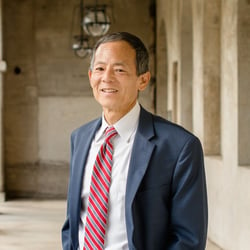 Dear Valued Member,
When our credit union's leaders were choosing a new name more than 15 years ago, they weren't trying to sound trendy or self-important. They simply wanted a name that would continually remind us why we're in business — and I'm pleased to say they succeeded!
We strive to put the community first through our member-focused financial solutions, our personalized guidance and our courteous, professional service. Plus, there's another way we live up to our name that impacts the community well beyond our membership. It's through the Community First Cares Foundation and our partnerships with local sports, entertainment, and cultural groups.
Our partnership with the Jacksonville Icemen hockey team is an excellent example of how we're supporting a popular — and growing — entity that enhances the quality of life in our region. Throughout our relationship with the Icemen, we've found the organization to be a first-class operation that shares our values of integrity and service. That's why I'm proud to report that Community First has secured the naming rights to the Icemen's new practice and community ice sports facility.
With our support, the Icemen are expanding the new Community First Igloo from a single rink to two ice surfaces — the only two ice sheets in Jacksonville. In addition to serving as headquarters for the Icemen's operations, the renovated facility will support expanded youth hockey, figure skating, and other ice sport programs, bringing our community closer to other Florida cities in the availability of ice sport opportunities. The facility will also have a restaurant and eSports arena, as well as a Sports Hall of Fame honoring top local and regional stars across all sports.
Plus, here's a perk specifically for Community First members: we've arranged with the Icemen for you to receive an admission discount during community skating hours. We'll be providing more information on that soon, so stay tuned.
The Community First Igloo and our Jacksonville Icemen partnership demonstrates one aspect of our community giving, which is to support family-friendly venues and expand the availability of youth activities. I encourage you to visit Community Outreach page on our website — communityfirstfl.org — to see our other partners, ranging from The Florida Theater to the Jacksonville Zoo and Gardens.
While you're there, I encourage you to click also on the link to the Community First Cares Foundation website. You might be surprised to learn how much the foundation does to support non-profit organizations in Northeast Florida. Founded by our credit union in 2013, the foundation helps fund high-impact projects that improve our educational system, enhance financial literacy, and support programs that improve the quality of life on the First Coast. The money to fund these programs comes primarily from our board, employees, and vendors, which is yet another example of how much our people embrace the community values that define our organization. In fact, our employees contribute an average of more than $100 each to the foundation every year.
Recently, the foundation made the largest financial contribution in its history to support YMCA afterschool programs at Tiger Academy, Rufus E. Payne Elementary School, Kings Trail Elementary School, and Ramona Boulevard Elementary School. These are economically challenged schools in the northwest segment of Jacksonville, composed of predominantly Black neighborhoods.
The afterschool programs help students in these neighborhoods experience similar activities to those enjoyed by students in more economically advantaged areas of the city. Our support is aimed at helping close the gap by preparing students for success through STEAM (science, technology, engineering, arts and mathematics) activities, financial literacy programs and exposure to various careers. The initiative is just beginning, and we will know more by the end of the year how effective it has been.
A few other examples of programs supported by the Community First Cares Foundation are:
Duval County Public Education Foundation and the Clay County Education Foundation classroom grants. These teacher grants have had a significant benefit, as school funding in both counties was negatively impacted by the coronavirus pandemic.
Investing in Kids — or INK! We contributed to INK!'s Champions for Children program, which provides $1,000 grants to teachers in St. Johns County to implement unique and original classroom projects.
The Empowered Kitchen. We supported the organization's program to provide on-site, hot meals for frontline medical workers during the pandemic. This program also provided women in the culinary training program with much-needed work experiences and recognized nursing professionals during Nurses Week.
Since its inception, the Community First Cares Foundation has contributed more than $700,000 to organizations such as these, and we plan to continue to expand the foundation's impact with additional grants and a larger board that reflects the diversity of our community.
These activities are a great source of pride for the entire Community First team, and they should be for you, too! As a member of our credit union, you are supporting our presence in the community and the positive impact we have through our sponsorships and philanthropic mission. With your help, we're living up to the name that continually reminds us of the priority that defines our purpose — serving our community. ■
Community First Igloo
Community First is expanding our partnership with the Jacksonville Icemen!
The Community First Igloo is a family ice complex which will include two sheets of ice, a sports-themed restaurant & bar, pro shop, and eSports center and more!
Plus, Community First members will receive special perks!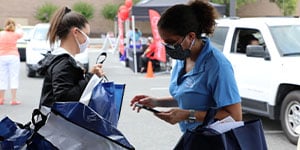 Clay County Teacher Appreciation Event
The Clay County Chamber of Commerce and Community First would like to invite you to the 2021 Teacher Appreciation Drive-Thru Experience on August 3rd at the Thrasher-Horne Center Parking Lot.
We will be providing special offers in addition to the free school supplies for every Clay County teacher.
This will be a drive-through experience in order to protect our teachers and ensure their safety and health to start their school year strong.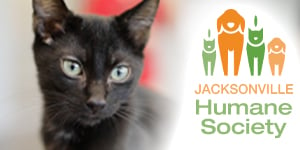 Pop Up Kitten Cafe
Join the Jacksonville Humane Society and Community First for the 3rd annual pop-up kitten café celebrating International Cat Day!
For a $15 donation you will be able to enter the café and receive a complimentary coffee as well as some light snacks.
Plus, we are sponsoring kitten adoptions and matching donations!
Good Debt vs Bad Debt
It might come as a surprise to some that debt isn't always bad or disadvantageous to your financial goals.
But for many people, debt is merely a fact of life.
But is there even such a thing as good debt? The answer: a resounding yes! Read our blog to see the difference between good and bad debt.
Did we recently help save you money? Did our Mortgage Champions help you finance your dream home? Did you get a sweet new ride with one of our auto loans? We'd love to hear YOUR stories. Share your feedback and get featured on our social media pages ■
*Up to 100% financing of purchase price at or below $250,000. Maximum loan amount is $250,000. Closing costs are paid by the borrower. No Private Mortgage Insurance required. Other exclusions and restrictions apply. All mortgage loans subject to credit approval.