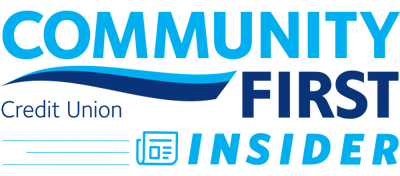 since 1935 | #justbeyourself
Volume 4 | Issue 10 | October 2021
Our Mission: Providing financial solutions for every stage of life.
State of the Credit Union
A letter from our CEO, John Hirabayashi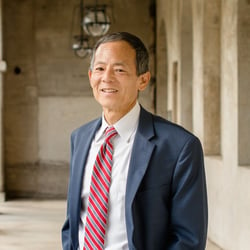 Dear Valued Member,
For many of us, it's hard to remember how we got along without the convenience of electronic financial transactions. From automated bill payments and direct deposits to digital wallets and person-to-person cash transfers, a host of online and mobile banking services are now at our fingertips.
At the same time, we have learned that convenience requires caution. At Community First, we go to great lengths to secure our technology systems and protect your data. We provide the highest grade of security in our online and mobile platforms, and our cybersecurity team fights fraud and attacks every day.
These institution-level protections are vital, but each of us, individually, also has an important role to play in the fight against criminals who continue to find increasingly sophisticated ways to commit fraud, theft, and scams.
October is a great time of year to make sure you're staying a step ahead of cyber crooks. In addition to being Cybersecurity Awareness Month, it's an opportunity to start preparing for the holiday season, when we tend to increase our spending, both online and in stores. You can get started by protecting your Community First accounts right now with these quick-and-easy precautions:
Change your online password and username, being sure to choose a strong password that you use only for your Community First accounts.

Watch for Debit Card Fraud Alerts, our automated system that identifies threats, notifies you fast and walks you through next steps.

Alert us immediately if you think you've been a victim of fraud. The faster we know, the faster we can help you take action to prevent further problems and secure your accounts.
In addition to taking these simple steps, I highly recommend increasing your cybersecurity awareness and learning more about how to protect yourself from cybercrime year-round. The Community First security team works hard to maintain an up-to-date section of our website that provides information on a wide range of cyber threats — and how to combat them.
One common threat is called "phishing," which earned its name because it so closely resembles actual fishing. Would-be scammers toss out "bait" in the form of email, telephone or even text and social media messages that attempt to lure you into a scam. They might try to get information they can use to access your accounts or scare you into sending them money. They often urge you to click on a link that could download a computer virus or even lock up your computer until you pay a ransom. Our Phishing webpage has tips for spotting the signs of fraudulent messages.
While the Community First website is a good place to start building your cybersecurity awareness, the Stay Safe Online site developed by the National Cybersecurity Alliance is probably the most comprehensive place to find information on nearly every type of cybersecurity threat. Geared toward consumers, it covers topics such as online security basics, securing your devices, managing your privacy and reporting cybercrime. It also has a list of free online security checkups and tools.
Serving our members is always our first priority and Community First, and we're pleased to be able to offer you all the conveniences of electronic banking while also helping you keep your accounts safe and secure. ■
Is Your Account Protected From Fraud?
At Community First Credit Union, we're serious about protecting you from fraudulent activity on your accounts.
Here's how you can protect your money and account information from getting into the wrong hands.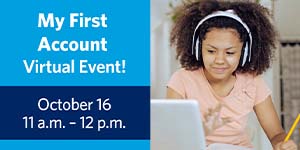 My First Account Virtual Event
Designed for teens (ages 13-17), this free virtual event will show students how to manage their Community First Checking and Savings accounts, navigate Online and Mobile Banking, develop smart money habits, and get tips on how to budget and save!
Space is limited so reserve your spot today!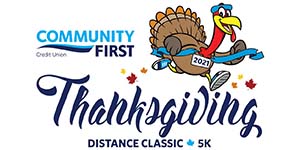 Thanksgiving Distance Classic
Don't forget to register for our Thanksgiving Distance Classic!
Sign up before November 1st for a discounted price! Plus, Community First members get $5 off the entry fee by using the code COMMUNITYFIRST5.
A portion of each entry will be given to the Mandarin Food Bank. You can even bring a canned good when you pick up your race packet.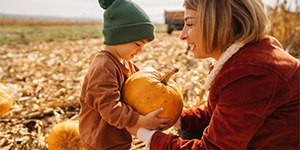 Festive Fall Around Jacksonville
Fall is here and so is the pumpkin spice everything. Looking to soak it all up with the much needed cooler weather? We definitely are.
It may still be warm here Florida, but you can still celebrate fall by enjoying hayrides, pumpkin patches, corn mazes, and more!
Check out Jacksonville Mom's list of their favorite pumpkin patches and local farms in and around Jacksonville!
Did we recently help save you money? Did our Mortgage Champions help you finance your dream home? Did you get a sweet new ride with one of our auto loans? We'd love to hear YOUR stories. Share your feedback and get featured on our social media pages ■
*Up to 100% financing of purchase price at or below $250,000. Maximum loan amount is $250,000. Closing costs are paid by the borrower. No Private Mortgage Insurance required. Other exclusions and restrictions apply. All mortgage loans subject to credit approval.