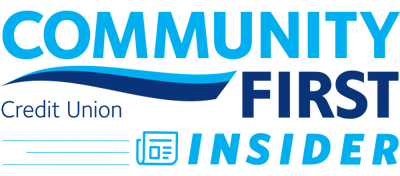 since 1935 | #justbeyourself
Volume 5 | Issue 1 | January 2022
Our Mission: Providing financial solutions for every stage of life.
State of the Credit Union
A letter from our CEO, John Hirabayashi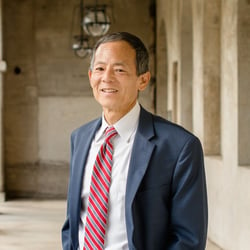 Dear Valued Member,
The start of a New Year is a time of hope and aspiration, yet I know many Americans — including many Community First members — remain anxious about the state of their finances and concerned about the future. Despite our nation's progress toward economic recovery, many individuals who suffered financial setbacks during the pandemic are continuing to struggle, while most government relief measures have expired or soon will.
Times like these are when a member-driven credit union really shows its value. If you find yourself struggling, you can count on Community First to always keep your needs foremost in our mission. We're committed to understanding the best way to help our members and to provide the support you need to improve your financial health and wellness.
One great example is our moveUP Financial Wellness program, which has already helped thousands of members improve their personal finances. MoveUp is a free online financial education program that will help you develop a savings plan, create a household budget, reduce debt and take steps to improve your credit score. Even if you're familiar with moveUP, you should check out the new content that has made it more helpful than ever — especially if you're still recovering from financial hardships caused by the pandemic.
Here are some ideas to get you started on a personal financial plan for 2022 and beyond:
Savings
If the pandemic has taught us anything, it's that a savings cushion is vital for handling an unexpected financial hardship. Savings don't appear magically, however. You need a plan that starts with writing down your goals and determining how you're going to fund your safety net. The best savers make saving easier by setting up automatic deposits from paychecks or other income. They also get creative. Even small contributions like rounding up purchases to save the difference can add up over time. Super savers also look into refinancing large debt, starting a side hustle or even selling common unused household items that can generate quick cash. Plus, now is a good time to plan how to invest a tax refund, bonus or raise, if you're fortunate enough to get one.
Budgeting
A budget is an essential tool for getting a handle on your monthly spending. Even small expenses can have a huge impact on how effectively you're able to keep your spending in line with your income. For example, it's easy to underestimate how monthly digital subscriptions can add up quickly. Take a few minutes to review your checking account and identify automated deductions, then consider dropping those that aren't adding value to your lifestyle. A budget can also help you get control of impulse shopping while carving out the amount you want to save each month or earmark for paying down debt. One study found that consumers spend more than $300,000 in impulse purchases throughout their lifetimes.
Paying Down Debt
Not all debt is created equal. Some debt, like a mortgage or car loan, helps you make essential purchases without having to wait years. But too much debt — especially high-interest credit card debt — can stretch a budget to the breaking point. To start eliminating high-interest debt, you might consider consolidating debts at a lower interest rate to make them easier to pay off. You could also make extra payments to pay your debts down faster using the "avalanche" or "snowball" strategies. With the avalanche approach, you focus on paying down the highest-interest debt first. With the snowball strategy, you start with lowest-balance debts, which helps you build momentum toward tackling the larger balances.
Refinancing
Inflation has been in the news a lot lately, with widespread expectations that interest rates will soon start rising along with prices. Before that happens, people with mortgages, auto loans or other consumer loans might want to consider refinancing. Interest rates on mortgages and auto loans remain at or near historic lows, so if you have an opportunity to refinance to a lower rate, you really should look into it soon.
Whether you're considering consolidating credit card debt or refinancing an auto loan, Community First is taking steps to help. We're getting ready to introduce special offers on auto loan refinancing as well as low-interest signature loans for credit card debt consolidation. So be on the lookout for these special offers in the coming weeks!
I encourage you take a deeper look into all of the ideas outlined above by taking advantage of the free moveUP educational modules, right on our website. They'll help you get a running start on making 2022 a year of financial recovery and achieving your long- and short-term goals.
All of us at Community First wish you and your family all the best in the New Year. ■
Financial New Year's Resolutions
The New Year is just around the corner, and right now is the best time to start planning for your 2022 financial future.
Whether you just want to put a little money away or have big plans you want to accomplish, we have a few financial resolution ideas to help you get started!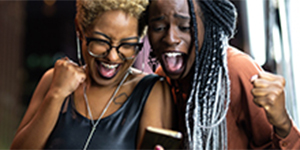 Save to Win Challenge
Sign up for our new Save to Win Challenge and you'll be entered to win up to $1,000!*
Plus, you will receive complimentary Savings Tips! Even better, when you check-in we'll give you an extra entry. (Maximum amount of entries by 1 person will not exceed 4)
Sign up before 3/31/2022.
We will be drawing three winners on or around 4/7/2021.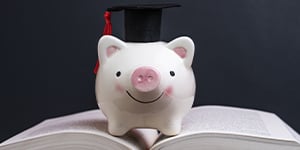 Raymond A. Vinson Scholarship
Before his death in 1992, educator Raymond A. Vinson was a nationally known credit union pioneer.
Vinson's legacy of dedication, compassion and commitment to the credit union movement will forever touch lives. To honor Raymond A. Vinson, Community First annually awards scholarships annually to five college freshmen up to $8,000 ($2,000 annually per student, renewable for four years).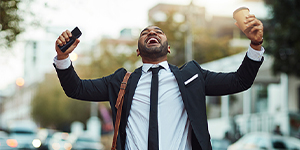 Business Growth Challenge
Enter to win $2,000 for your business growth!*
You will also get tips from experts on ways to improve your cash flow with a complimentary checklist. Plus, get access to our team of local professional business experts waiting to help you.
Sign up before 3/31/2022.
We will be drawing a winner on or around 4/7/2022.
Did we recently help save you money? Did our Mortgage Champions help you finance your dream home? Did you get a sweet new ride with one of our auto loans? We'd love to hear YOUR stories. Share your feedback and get featured on our social media pages ■
*Up to 100% financing of purchase price at or below $250,000. Maximum loan amount is $250,000. Closing costs are paid by the borrower. No Private Mortgage Insurance required. Other exclusions and restrictions apply. All mortgage loans subject to credit approval.