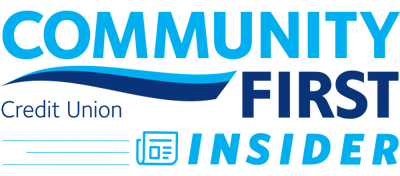 since 1935 | #justbeyourself
Volume 5 | Issue 4 | April 2022
Our Mission: Providing financial solutions for every stage of life.
State of the Credit Union
A letter from our CEO, John Hirabayashi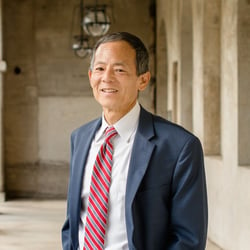 Dear Valued Member,
Almost all of us have had the experience of jumping into a self-improvement activity with great enthusiasm, only to discover that there's more to know than we realized. Take running, for example (my personal favorite). What type of shoes should I buy? How far should I run to start? Do I need to stretch to avoid injury? What safety precautions should I take on the road?
Starting a new activity — or taking an existing one to the next level — can be daunting. But it's almost always worth it. And that brings me to the subject of this month's column, which is Financial Literacy Month.
Financial security ranks near the top of most American's list of life goals, but getting there requires learning and maintaining healthy financial habits. Financial Literacy Month, started 20 years by the National Endowment for Financial Education, takes place every April to help make the path to financial security less mysterious and easier to navigate.
Begun as an effort to teach financial concepts to students, Financial Literacy Month has evolved into a series of events across the nation "to promote financial well-being for all consumers," according to its primary promoter, the Jump$tart Coalition of 100 national organizations.
Here at Community First, we're proud to be affiliated with one of those partner organizations — EVERFI— a leading international education technology company. As our financial wellness partner, EVERFI provides the content for our increasingly popular moveUP Financial Wellness Program, which is helping Community First members improve their financial management skills and reach their goals.
If you haven't visited the moveUP portion of our website, I highly recommend taking a look at the tremendous amount of free content. In addition to offering information for small businesses, students and caregivers, the site features a money skills section geared toward increasing your money management knowledge and skills. The section is organized into six "playlists," each of which contains educational modules and tools related to a specific topic. Two popular playlists among Community First members are Financial Foundations and Building Financial Capability.
Financial Foundations covers the building blocks for successfully managing your money. The modules explain the variety of financial products available to you and the best practices for using them effectively. Financial Foundations is the place to start if you want to shore up your knowledge on creating a financially healthy lifestyle, building wealth and understanding how financial products impact your everyday life.
The Building Financial Capability playlist will help you take your money management skills to the next level by delving deeper into topics such as creating a budget, managing debt and understanding tax basics. It also covers big-picture issues such as having family conversations about money and building healthy financial habits. The knowledge and skills you gain will help you make sound money management decisions and choose the Community First products and services that are appropriate for your needs.
Helping you, our members, become knowledgeable consumers of financial products is as important to the Community First mission as providing you with the products and services that support your financial security. That's why we fully embrace financial education — not just during Financial Literacy Month — but year-round by offering the moveUP Financial Wellness Program.
In fact, it's my honor to report some breaking news — EVERFI has selected Community First Credit Union as one of 26 recipients nationwide of the company's Outstanding Community Financial Education Website Award for 2022. Award recipients are chosen from about 800 EVERFI clients, and we are very proud of the entire Community First team for making our moveUP Financial Wellness Program one of the best in the nation.
Have a great April, and I hope you'll make a special effort this month to invest some time in your financial well-being! ■
Money Talks
Tax season is the time of the year that we all are patiently (or maybe not so patiently) checking our bank account daily to see if our refund has hit our account.
While the wait can sometimes feel like forever, this is a good time to create a plan for your refund money. Which is why we're talking about 5 ways you can maximize using your tax refund this year!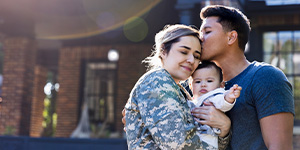 Affordable Housing Program
At Community First, we're dedicated to helping our community grow and prosper. That's why we are proud to offer the Affordable Housing Program (AHP) - Down Payment Assistance.
For a limited time, First-Time Homebuyers and Community Partners (including first responders, educators, and veterans) may be eligible for up to $10,000 in funds that can be used towards down payment, closing costs, or for the purchase of a primary residence!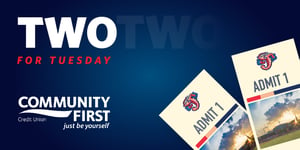 Two for Tuesday with the Jumbo Shrimp
Baseball season is back in action and so is our ticket deal with the Jumbo Shrimp!
Tickets are 2-for-1 at the box office for Community First Credit Union members using their CFCU credit or debit card on eligible Tuesday home games.
6 Tips When Preparing to Buy Your First Home
Buying a home can seem like a complicated process, especially if you are a first-time buyer. Buying a home isn't as easy as finding your dream home for sale, writing a check, and moving in.
These six tips will help you prepare and navigate the process with less stress.
Did we recently help save you money? Did our Mortgage Champions help you finance your dream home? Did you get a sweet new ride with one of our auto loans? We'd love to hear YOUR stories. Share your feedback and get featured on our social media pages ■
*Up to 100% financing of purchase price at or below $250,000. Maximum loan amount is $250,000. Closing costs are paid by the borrower. No Private Mortgage Insurance required. Other exclusions and restrictions apply. All mortgage loans subject to credit approval.