since 1935 | #justbeyourself
Volume 5 | Issue 7 | July 2022
Our Mission: Providing financial solutions for every stage of life.
State of the Credit Union
A letter from our CEO, John Hirabayashi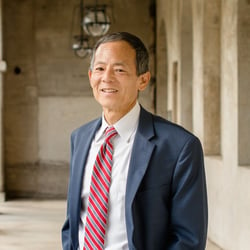 Dear Valued Member,
One of the life's biggest challenges — whether you're raising a family or running a business — is staying on top of daily demands while never losing sight of your priorities. As you can imagine, running a credit union with 165,000 members and $2.5 billion in assets offers plenty of day-to-day challenges, but at Community First we keep ourselves grounded by continually asking a simple question: Why are we here? The simple answer: To serve our members.
Since we opened our doors in 1935, we have understood that service is why our credit union exists, and it must underpin every decision we make. We're here to serve our members by providing them with the advantages of a member-owned financial institution — highly competitive loan rates, personalized attention and the assurance that we will always put their needs first.
We're also here to serve our community, and that happens in a variety of ways. We support economic growth by making business loans and providing business banking services. We sponsor wholesome community activities and events. And we step up to help meet the community's needs when challenges arise.
Recently, we have been responding to a significant community need by meeting a surge in demand for the high-quality, highly reliable services that we offer here at Community First. We have been welcoming many new members who value the credit union model of member ownership as well as Community First's reputation for excellent service.
We are well prepared for this membership growth and excited by the prospect of helping an increasing number of individuals and businesses achieve their financial goals. A record year for deposits, income and assets in 2021 has placed us in a strong position to continue investing in technology and physical locations to meet our members' needs. Efficient online and mobile banking have become an indispensable convenience for many of our members, and we're preparing to expand our bricks-and-mortar network, which currently includes 19 branches and many more ATM locations.
The entire Community First organization — from the leadership team to the individual employees at your local branch — understands the tremendous responsibility you place in us when you choose our credit union as your financial services partner. Whether you're paying a bill, taking out a loan or coming to us for financial guidance, we recognize that our performance can have a profound impact on your life and well-being.
We know that enabling you to be your best self and to pursue your dreams your way begins with earning your trust and always being here when you need us. It's been true for nearly 90 years and it's still true today — we're here to serve. ■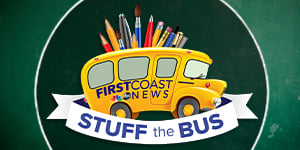 It's Time to Stuff the Bus
Through July 22, Community First is teaming up with United Way of Northeast Florida and First Coast News to once again Stuff the Bus, our annual initiative supporting classrooms, teachers and students in need.
Your donations will help hundreds of teachers and more than 57,000 students in over 80 Duval County public schools.
Mandarin Branch Update
Our Mandarin Branch is about to get bigger and better! We are renovating a NEW branch location at Mandarin Station and we're sure it's going to take your banking experience to the next level.
The new branch will feature several upgrades including drive-thru service, an open floor plan, advanced digital technologies, and a walk-up ATM!
The current location will continue to serve you until our new branch is open in early 2023.
What is Social Engineering?
Between budgeting, checking your credit report, paying your mortgage, there is a lot that goes into your financial wellness.
However, the scariest part may just be the chance that you can log in, and all your hard-earned cash is missing.
Fraud is a very real part of our lives and one of the most common forms of fraud is social engineering, which is also known as human hacking.
Preparing for Hurricane Season
Hurricane season officially starts June 1st, are you prepared? Don't wait until Hurricane Gaston is knocking on your windows to have a plan in place.
While a hurricane party can be fun, you want to make sure you're prepared if the hurricane is a serious party pooper.
Join our Money Talks team for tips to prepare for the season.
Did we recently help save you money? Did our Mortgage Champions help you finance your dream home? Did you get a sweet new ride with one of our auto loans? We'd love to hear YOUR stories. Share your feedback and get featured on our social media pages ■
*Up to 100% financing of purchase price at or below $250,000. Maximum loan amount is $250,000. Closing costs are paid by the borrower. No Private Mortgage Insurance required. Other exclusions and restrictions apply. All mortgage loans subject to credit approval.