since 1935 | #justbeyourself
Volume 5 | Issue 8 | August 2022
Our Mission: Providing financial solutions for every stage of life.
State of the Credit Union
A letter from our CEO, John Hirabayashi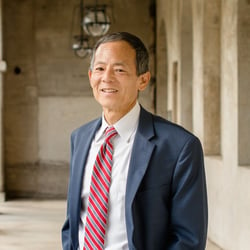 Dear Valued Member,
Community First Credit Union has been welcoming new members at a record pace in recent months, which is exciting news on many levels. It tells us we're offering products and services that people value, it shows that our reputation for attentive service resonates with prospective members, and it validates our approach of achieving growth by staying focused on the needs of our community. Community First is our name for a reason!
Growth can also be challenging, but our membership surge has come at an especially opportune time. Last fall, we commissioned a study to evaluate opportunities to better-serve our region and to make recommendations on expanding and upgrading our network of branches and ATMs. Now, we're able to accelerate our plans to meet the needs of new and existing members with a clear direction on where our investments can do the most good — for individual as well as business banking members.
The first project you'll see is the relocation of our Mandarin branch, which will be moving into a larger space with a drive-thru window and other upgrades to make the branch more attractive and convenient. Expected to open by the end of this year, the new location is in a small business center at 11200 San Jose Blvd., just north of the current site. We're planning to close the old site at the normal time on a Saturday and open the new location first thing Monday morning, ensuring a seamless service transition for members who use the Mandarin branch.
Also in the works is a new branch in the Northpoint section of northeast Jacksonville. Slated to open in mid-2023, the location is adjacent to the new Publix Super Market at Northpoint Village at the intersection of Yellow Bluff and New Berlin roads.
In the second half of 2023, we're looking to open a new branch near the intersection of Beach and University boulevards, close to HCA Florida Memorial Hospital. We're in the planning stages for developing a small commercial center, where our branch will occupy one of the end units and offer drive-thru service. The new location will provide convenience for new and existing members in an area that's currently underserved, while also demonstrating our credit union's commitment to investing in the communities where we do business.
All of these projects are examples of our strategy to grow our credit union by looking first to enhance and expand our services within our existing service territory. Another part of our strategy is to expand incrementally into adjacent communities where population growth or underserved neighborhoods create opportunities for us to fill a need. This is the strategy behind our early-stage exploration of new locations in St. Johns County, one of Florida's most rapidly growing counties.
Finally, I should also note that we're in the beginning stages of identifying sites for up to eight new stand-alone Community First ATMs, where members can access cash securely and with no fees.
Our increasing membership and our ability to expand to meet the needs of both new and existing members is testament to the effectiveness of our community first commitment, which enables us to invest our resources in serving the communities we know — and that know us. We believe that's the best way we can help you be yourself and own your future in the communities we're proud to call home. ■
Myths About Your Credit Score
One thing that is the center of financial health is your credit score. If you are looking to improve your score, the first step is learning exactly how the system works.
Join our Money Talks team as we bust some myths around credit scores!
Should I Refinance or Get a HELOC?
A cash-out refinance and a home equity line of credit (HELOC) are both ways for homeowners to leverage the equity they've accumulated in their homes. You're not alone if you're debating using either option to achieve your immediate financial goals.
Read on to learn whether your best choice is to refinance your mortgage or apply for a HELOC.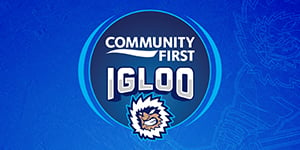 Community First Igloo
Our partnership had expanded in 2021 with the announcement of the Community First Igloo. The update to the Jacksonville Ice and Sportsplex will include two sheets of ice, a sports-themed restaurant & bar, a pro shop, an e-Sports center and more.
Plus, Community First members will receive special perks!
Thanksgiving Classic
It's already time, can you believe it? Early registration for our Thanksgiving Distance Classic is open!
Sign up before August 31
st
for a discounted price! Plus, Community First members get $5 off the entry fee by using the code
COMMUNITYFIRST5.
A portion of each entry will be given to the Mandarin Food Bank.
Did we recently help save you money? Did our Mortgage Champions help you finance your dream home? Did you get a sweet new ride with one of our auto loans? We'd love to hear YOUR stories. Share your feedback and get featured on our social media pages ■
*Up to 100% financing of purchase price at or below $250,000. Maximum loan amount is $250,000. Closing costs are paid by the borrower. No Private Mortgage Insurance required. Other exclusions and restrictions apply. All mortgage loans subject to credit approval.