It's All About You!
Share what you're thankful for and Win $2,020!*
2020 has been a challenging year for everyone. It has really made us think about what's truly important and how much we have to be thankful for.
At Community First, we're thankful for being able to serve YOU and we want to reward you for letting us. That's why we're giving away $2,020 to help make your 2020 a little bit better. Simply complete the form on this page to tell us what you're most thankful for and you'll be entered to win $2,020!
Here are some examples of ways we were able to help you this year:
Special Member Relief Programs that provided financial help when you needed it
Our moveUP Financial Wellness Program offered important tools to help you navigate through uncertain times
Expanded Member Services allowed you to reach our expert staff how, when, and where you wanted to
Increased our Community Support to help essential workers and many others in the communities we serve
Complete this form to tell us what YOU are thankful for and enter to win $2,020!
We're thankful for every opportunity we've had this year to better serve YOU, our members, and our community!
Expanded Member Experience Services
New Expanded Express Team
Now more than ever we realize your time is valuable. That's why we've expanded our new Express Team to serve your needs faster than ever! This dedicated team is available to help you get a loan, open a new membership, or even add a checking account right over the phone.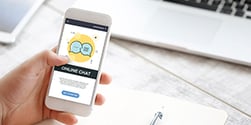 Live Chat with our Staff
With limited access to our branches, many of our members needed a new way to have their questions and requests answered. That's why we've created a new Virtual Branch experience where our members could talk to our staff via Live Chat and receive the personal attention and care they deserve.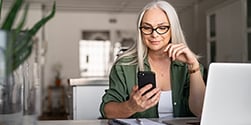 New Navigation in Online Banking
More and more members every day use our Online or Mobile Banking Services. With this in mind, we've simplified the look & feel of your navigation and enhanced our pages to include new tiles with all the great features you love, in a new modern design.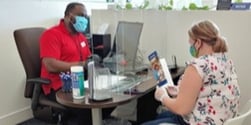 New Way to Schedule Appointments
Everyone's safety is very important to us. That's why we've taken extra precautions and created a new simple way for you to schedule an appointment at your closest branch.
moveUP Financial Wellness Program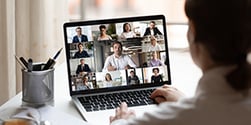 Virtual Webinars and Events
We know how important it is for you to stay financially stable during these times. All spring and summer we hosted Virtual 'Ask Me Anything' Sessions, where hundreds of members had an opportunity to ask questions about Savings, Lending, and Investment Services.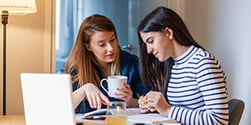 Financial Bee Challenge
Back in April, we partnered with EVERFI to create this virtual challenge for students in 7th-10th grade in our community. More than 2,500 students in our community competed for a chance to win a college scholarship up to $10,000. They all have completed valuable virtual lessons on financial well-being!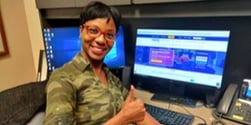 Virtual Pop-Up Branch
Knowing how important it is for YOU to stay connected, we have introduced a series of Virtual Pop-Up branches! This online experience has helped thousands of members with their banking needs from the safety and comfort of their homes.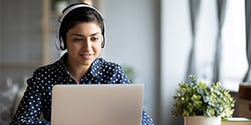 Free Events for Teens
More than 1,000 local students have participated in our special and free Money Experience workshop where they've learned basic money skills. Participants learned how to stick to a monthly budget, create financial goals, and navigate through financial challenges.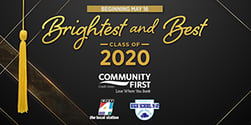 Brightest and Best: Class of 2020
With many of our high school schools holding non-traditional or delayed graduations, News4Jax and Community First were proud to host virtual ceremonies for Jacksonville's class of 2020.
In partnership with High School 9:12, we presented a series of televised tributes called "Brightest and Best". The series took place from May to July and included virtual graduations and senior showcases for public and private schools all across our region.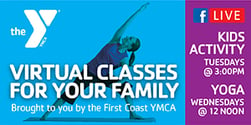 Free Events with YMCA
Staying at home wasn't easy. That's why we decided to create a series of FREE community events via Facebook Live. We partnered with our friends at the YMCA to host fun and free workouts and kids activities for all to enjoy.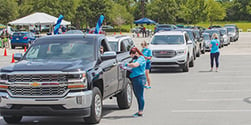 Clay County Teacher Appreciation Event
We partnered with the Clay County Chamber of Commerce to create this unique Drive-Through Teacher Appreciation Event. Free school supplies, classroom makeover prizes, and special giveaways were offered to teachers at the event.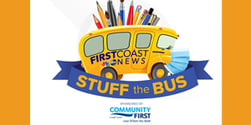 Stuff the Bus
Every year, thousands of children across the First Coast start school without essential supplies for academic success. This year due to COVID-19 and with so many more experiencing financial hardship, we expected the need for school supplies to be even greater than ever. Community First partnered with First Coast News to host a virtual donation drive. In all, nearly $40,000 was raised to support United Way of North East Florida's Full Service Schools. The funds collected directly benefit more than 57,000 students in over 80 Duval County public schools.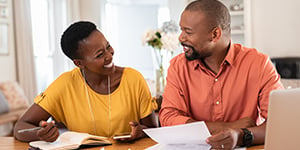 Pandemic Assistance Loans
More than 300 Community First members received special Pandemic Assistance personal loans which provided immediate cash for households impacted by the global pandemic.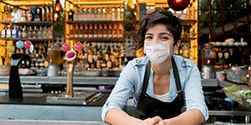 SBA Paycheck Protection Program
We provided much-needed relief to hundreds of small businesses in Jacksonville, supporting thousands of small business employees, and helping our community stay financially stable.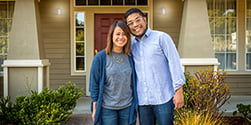 Mortgage Forbearance
We were able to help over 100 members take advantage of the 90-Day forbearance on their first mortgage, which provided extra financial relief through these difficult times.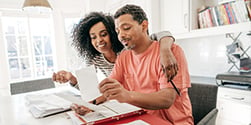 Skip a Payment Program
More than 7,000 Community First members received payment deferrals on their loans for 90 days!
Federally Insured by NCUA. Membership is open to anyone who lives, works, or attends school in one of the following counties: Baker, Brevard, Broward, Clay, Duval, Flagler, Indian River, Lake, Martin, Nassau, Orange, Palm Beach, Putnam, Seminole, St. Johns, St. Lucie, or Volusia. Membership is also open to any relative of an existing or eligible Community First Credit Union of Florida member. We also offer membership to Select Employer Groups, including all employees of Brooks Rehabilitation. Miller Electric Company, and Web.com. * No purchase necessary to enter to win. Enter to win by completing web form at www.CommunityFirstFl.org from 10/1/2020 through 11/30/2020. We will draw a winner on or around 12/8/20. Must provide valid email and phone number to win. Employees of Community First Credit Union are not eligible. Offer may end at any time without notice.