Switch to Save
Switch your loan to Community First & Start saving more of your money!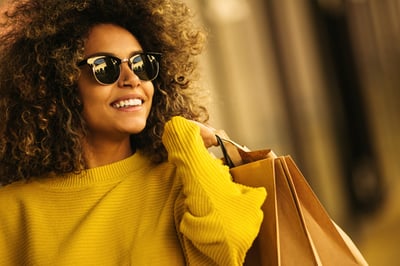 See if we can save you money, or get $25 for letting us try!
We help members every day save money on their loan payments, credit cards, and more! See if we can save you money by refinancing your auto loan, recreational loan, or personal loan. You can also transfer high-rate credit card balances with us. If we can't save you money, we'll give you $25 just for letting us try!
Here's how it works:
Schedule your free Switch to Save appointment in person or over the phone
We'll review your loans and/or credit cards to see if we can save you any money
Then, we'll pull your credit report* during the process to find additional savings, and see if you qualify to refinance with us or transfer your balances
If you qualify for the loan and we can't save you money, we'll pay you $25** for letting us try.
Contact us to get started!
Call our Express Team!
Monday - Friday: 8 a.m. - 6 p.m.

We're one of the largest credit unions in Northeast Florida

We offer low fees, high deposit rates, and low loan rates

We have over 85 years experience
Federally insured by NCUA. Membership is open to anyone who lives, works, or attends school in one of the following counties: Baker, Brevard, Broward, Clay, Duval, Flagler, Indian River, Lake, Martin, Nassau, Orange, Palm Beach, Putnam, Seminole, St. Johns, St. Lucie, or Volusia. Membership is also open to any relative of an existing or eligible Community First Credit Union of Florida member. We also offer membership to Select Employer Groups, including all employees of Brooks Rehabilitation, Miller Electric Company and Web.com. All offers may end at any time without notice.
*Credit, income, and other restrictions apply.
**$25 paid at time of account review after Community First staff determines member qualifies for an
auto loan, recreational loan, personal loan, or credit card balance transfer and that they cannot save the
applicant o
n their monthly loan payments or provide a lower interest rate on their credit card. Must be
approved for loan to qualify. Savings for auto loans, recreational loans, and personal loans is defined as
monthly payment saved prior to adding GAP, MRC and Credi
t Insurance. Savings for Credit Card Balance
Transfers is defined as a lower interest rate from the applicant's current credit card with another lender.
Promo and Intro rates do not qualify. Must be a
standard purchase rate
to
qualify. All l
oans are AP
R
(Annu
al Percentage Rate). Credit and other
r
estrictions may apply. Offer
may end at any time
without notice. Excludes any existing loans already financed with Community First.